Welcome to Ljubuški, a small city that with its natural potentials breaks all stereotypes about Herzegovina as a land of karst and stone. Many sights and natural beauties, rich cultural offer and friendly and approachable people are the reasons why you will always want to return to Ljubuški.
Find out basic information about Ljubuški and get to know its history, culture and tradition.
Explore Ljubuški and natural sights and find for yourself what you will enjoy the most.
Experience Ljubuški through outdoor activities, events and a rich gastronomic offer.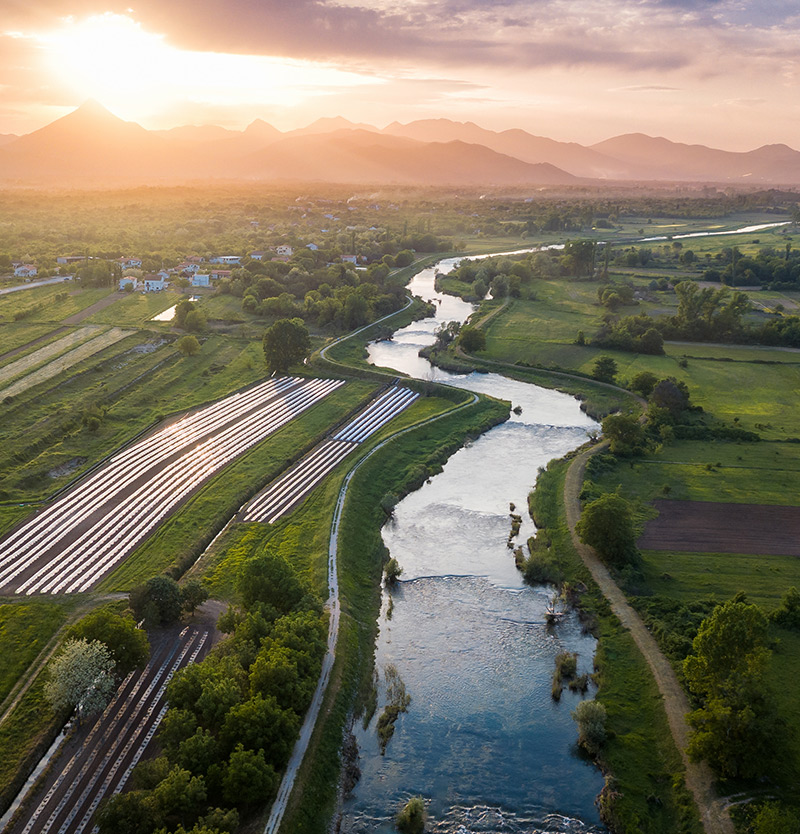 Ljubuški lies on the left side of the river Trebižat, a river that makes one of the most beautiful waterfalls that can be seen throughout Bosnia and Herzegovina, and the most famous are Kravica and Koćuša.
In addition to its natural beauties, which give Ljubuški the epithet of a healthy gastronomic oasis, Ljubuški is also known for its significant cultural and historical heritage – in various localities you can find remains from almost every period of human history, of which it is worth mentioning: ancient Roman camp in Gračine, Humačka ploča, The old town of Ljubuški, and stećak tombstones in the necropolises in Studenci, Bijača and Zvirići.
Explore and experience Ljubuški
Explore Ljubuški through its natural and cultural-historical heritage, and other tourist offer
Explore the natural sights of Ljubuški, of which we highlight the Kravica and Koćuša waterfalls.
Explore the cultural and historical heritage of Ljubuški, and we highlight the fortress of herceg Stjepan and museum in Humac.
The average annual humidity
4 reasons why you will want to visit Ljubuški
Natural sights, such as the Kravica and Koćuša waterfalls, as a rich cultural-historical heritage that you have to discover
Remains from almost every period of human history can be found at various sites in Ljubuški
Thanks to the mild climatic conditions and its geographical position, Ljubuški is known as a healthy gastronomic oasis
Cultural-historical heritage
In a healthy body, healthy mind
Active vacation in Ljubuški