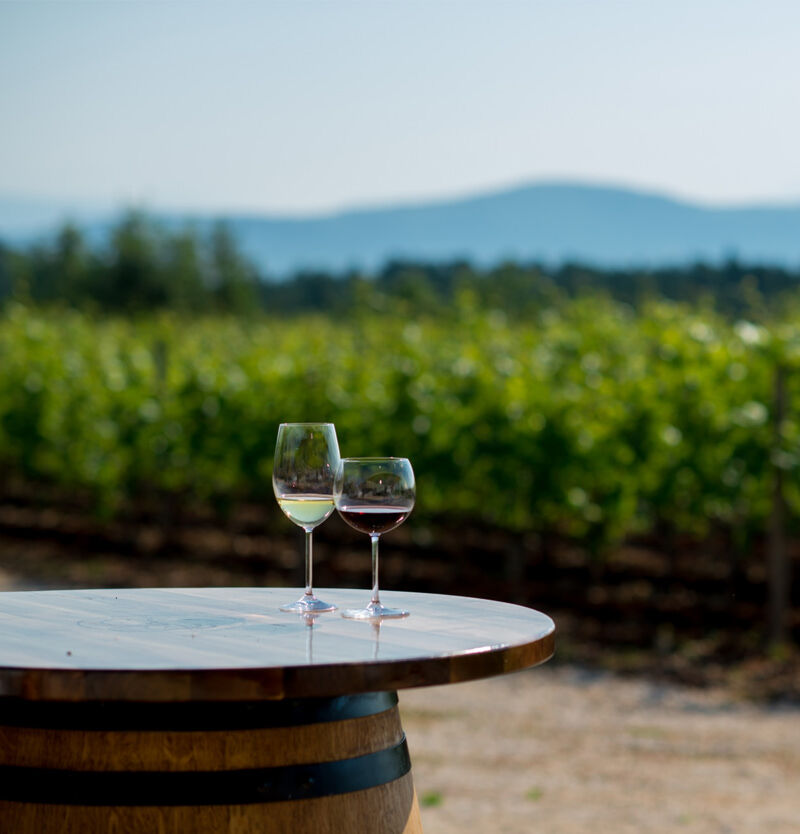 Their story begins in the small village of Prolog (Ljubuški – BiH) and its field "Rastok" which stretches to two countries, Bosnia and Herzegovina and Croatia, and two famous wine regions, Western Herzegovina and Dalmatia. The "Rastok" field, the village of Prolog, as well as the people in it, never knew the border between the two countries, they lived connected, in accordance with nature, respect and tradition, using only the best they can get from both sides. It is this fact that creates a beautiful story, which is recognizable throughout Bosnia and Herzegovina and beyond.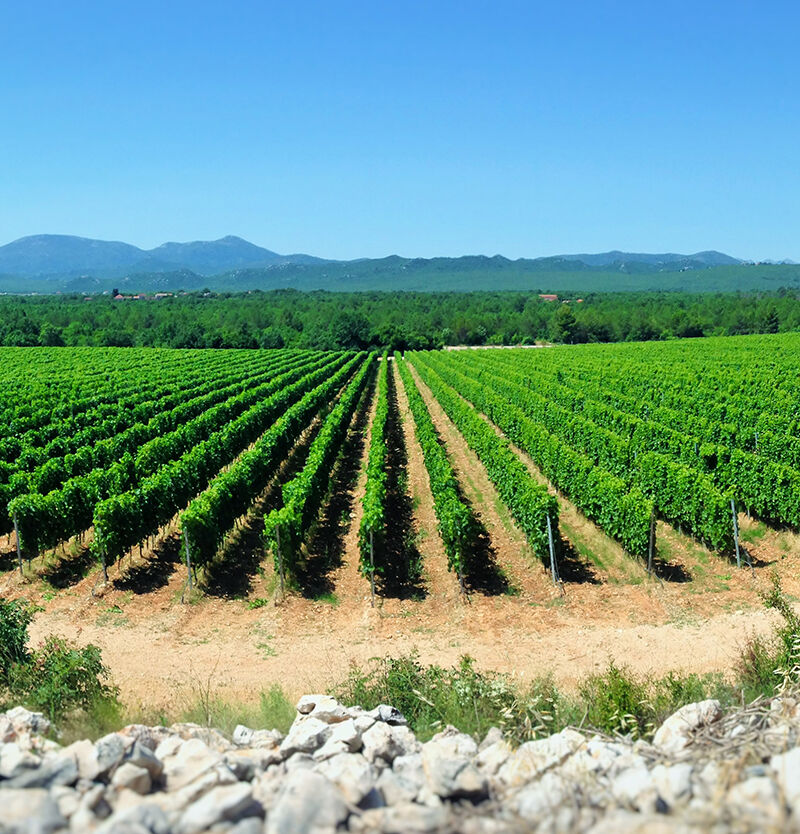 Keža vineyards are located in the village of Studenci near Ljubuški. The vineyards formed in the karst are fed directly from the source of the river Studenčica.
Once a wild and rocky terrain, it has been turned into a gentle hill where the indigenous varieties Žilavka and Blatina grow, as well as Merlot, Cabernet Sauvignon, Syrah and Plavac mali.
The recognizable black wine label with the trademark "Ž" is a label of top wines of this Herzegovinian region.
The cellar is equipped with the most modern equipment.
Current capacities are 150,000 liters of stainless steel and 40,000 liters of wood (Seguin Moreau barrique for the most part) with a constant tendency to increase capacity.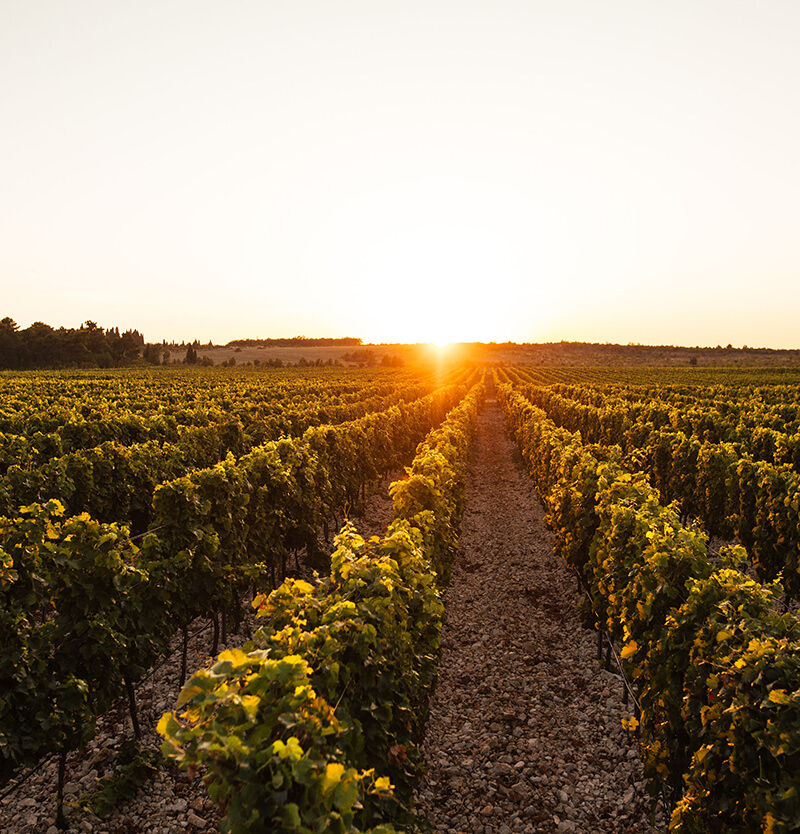 Nuić vineyards are located in the southwestern part of Herzegovina, in Crnopod, between Međugorje and Ljubuški, where the autochthonous varieties Žilavka and Blatina are mostly grown.
The vineyards are spread over an area of 35 ha, perfect for growing vines, thanks to the rugged red soil, altitude (140 meters), exposure (southwest), mild winters and sunny summers.
The history of the Nuić Vineyard begins in 2004 when the extremely beautiful Orlovac location was cultivated. Valuable hands surrendered to the rugged red soil and over 30,000 vines were planted on an area of 7 ha. In addition to the autochthonous Herzegovinian varieties Žilavka and Blatina, there are also Ben and Krkošija, as well as Trnjak, Cabernet Sauvignon, Alicante Bouschet and Plavac Mali.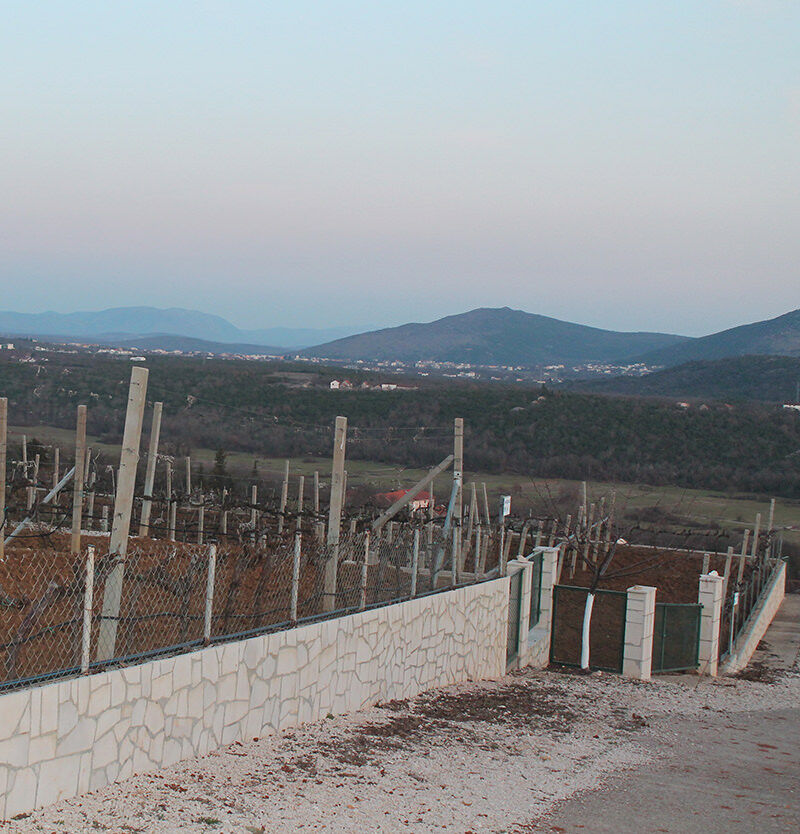 The Sušac family cellar is located in Ljubuški, in a small village Cerno, and is surrounded by vineyards in unreal nature. It is located on a hilly plateau from where visitors are offered an idyllic view of Međugorje and most of Herzegovina. In addition to the view, the focus is on the production of top quality wine Blatina and Žilavka, which are obtained from the eponymous indigenous grape varieties from these areas and their own vineyards. In addition to wine, there is also the production of grape brandy (vine), and numerous fruit brandies and liqueurs. The vineyards are planted on terraces built in a rocky area next to which there is an olive grove with about 150 adult olives, from which the gold-awarded olive oil was obtained. Next to the modern cellar, you will be distracted by a tavern with 35 seats, and at the top of the property there is a small tavern with 15 seats, an apartment, and sports and recreational facilities that include tennis court, volleyball court and basketball court.